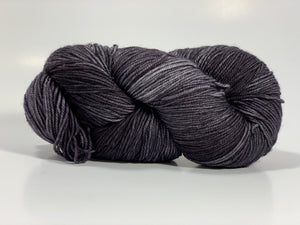 Temporum: 4pm ~ Superwash Merino, Cashmere, Nylon
We currently have 2 in stock.
Regular price $32.00 Sale
The Pacific Northwest is great. Being from California, everyone always asks me if I like it up here. I do, but I miss the light. Whenever I mention the name of this yarn to a local, or they read the tag, there's an audible chuckle. No on likes it when it's dark by 4pm. 
Temporum is our fingering weight yarn that is 80% Superwash Merino, 10% Cashmere, and 10% Nylon. It is smooth, silky, and warm. This yarn is perfect for socks, but luxurious enough for any next to skin project. 
Content
80% Superwash Merino, 10% Cashmere, 10% Nylon
Yardage
415 yards/379 meters, 4 oz/115g
Weight
Fingering